The Challenge
Consolidating Accurate Data in the Field for Reporting
Operators around the state are logging their well and ground water plant data and documenting operational tasks using paper-based logbooks and checklists.
Managers spend a significant amount of time manually gathering and organizing this information to prepare its regulatory compliance reports or addressing plant issues. This has created a big challenge especially when a plant or well issue needs to be addressed immediately. This manual data collection process also results in unintentional human errors creating more work for managers and staff to resolve and making corrections. Is your organization looking to address these concerns and create a more efficient approach to managing your operations?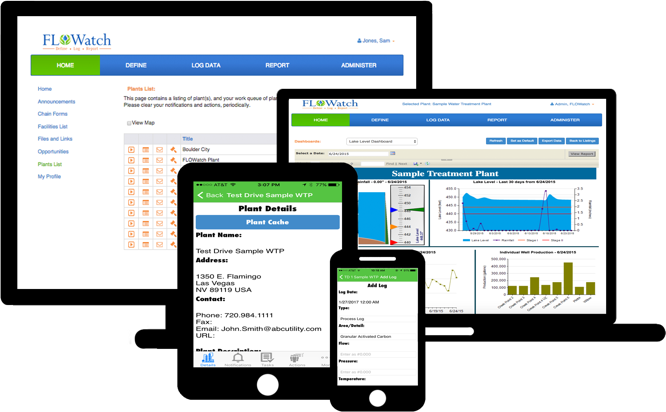 THE SOLUTION
An Operational Intelligence Platform
Choose the HydroPro Solutions team, powered by FLOWatch, to transition your paper-based data collection process to FLOWatch 3.0, a cloud-enabled, web-based data management system. Our team can work in collaboration with your company to set up digital log sheets, a proactive workflow with quality control checks, state regulatory reports, and operational dashboards. Adoption is very critical for any new technology and it's possible for your organization to quickly embrace using smart tablets and mobile devices to access FLOWatch 3.0 for logging and trending data. This solution provides a stream-lined approach to consolidate and preserve institutional knowledge of its operations and avoid communication gaps between the
field operators, managers, and administrative staff. Your management team can have near real time visibility into operational performance of its assets and can better meet the organization's overall mission to provide safe and dependable supply of drinking water.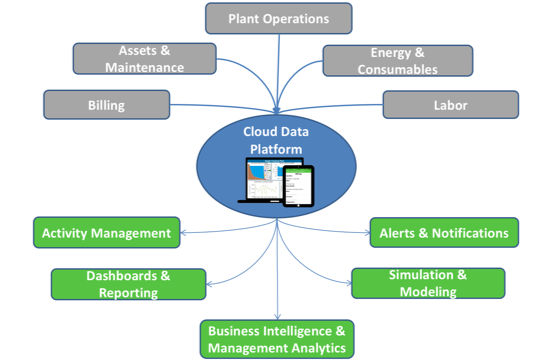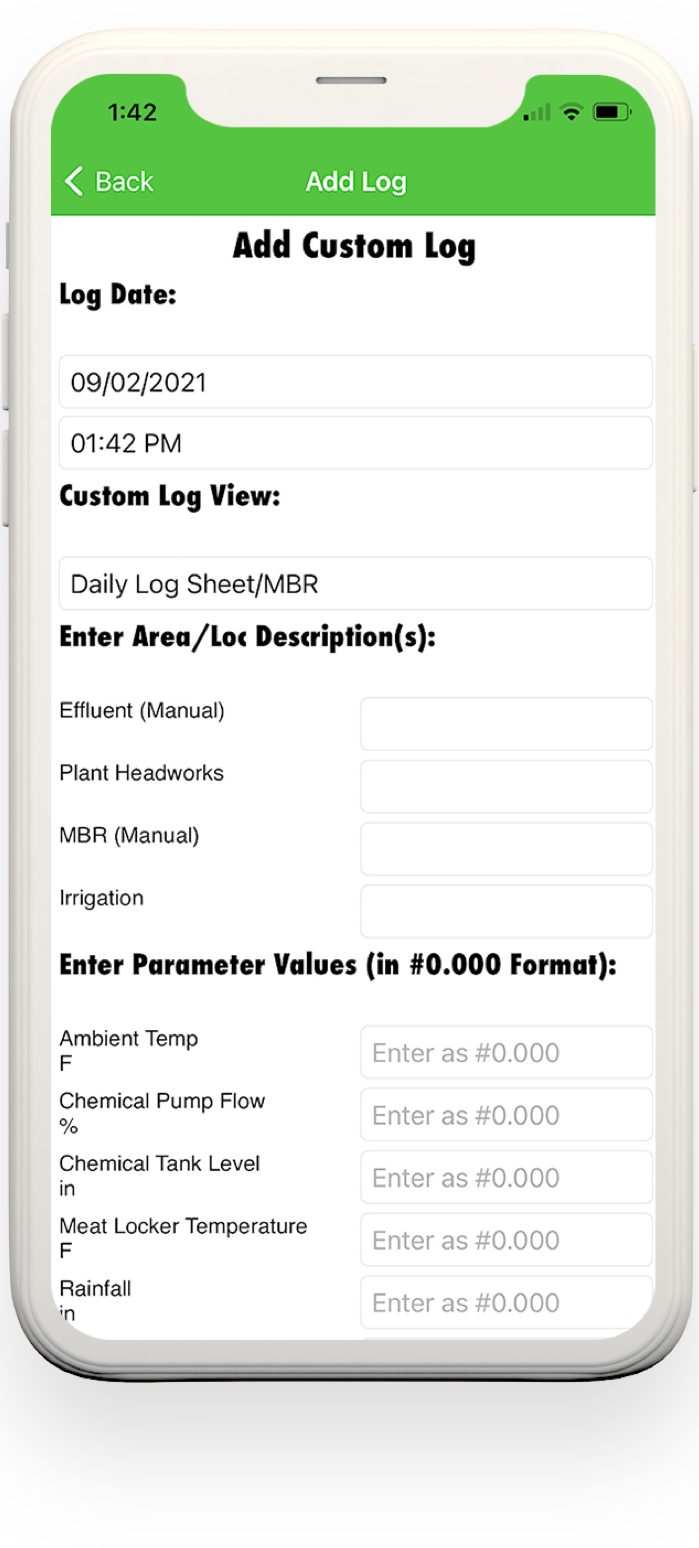 Benefits of Using FLOWatch 3.0
Empowers its operators to embrace a modern and simple technology to collect accurate operational data allowing the management staff to have near real-time visibility of its wells and plant operations

Save a significant amount of hours per month logging data and submitting monthly and quarterly compliance reports

Gain instant views of plant issues, lake levels, or sampling results, allowing operators and managers to proactively take corrective actions and avoid non-compliance incidents

Improved data accuracy, cut labor costs, and generate operational efficiency gains.

Replace manual paper data collection and reporting process

Gain access to operational knowledge stored in a central location and efficiently run operational and compliance reports with the click of a button
WHY CHOOSE FLOWATCH FROM HYDROPRO?
REALIZE Operator Time Savings
ELIMINATE Paper Dependence, Errors
IMPROVE Operations and Compliance
ENHANCE Management Oversight
MONITOR Performance, Water Loss
REDUCE IT Overhead
Contact HydroPro Solutions today to find out how FLOWatch 3.0 can improve data accuracy, cut labor costs, and generate operational efficiency gains.