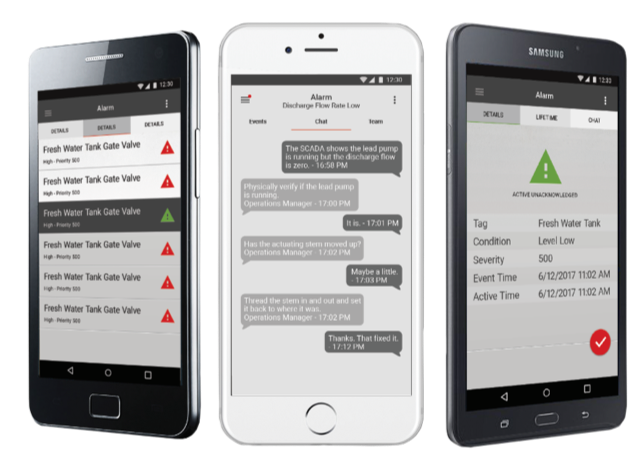 IMPROVE SAFETY AND REDUCE SYSTEM DOWNTIME
WIN-911 delivers real-time plant alarms, machine alarms, and other event details to remote workers via smartphone or tablet app, voice (VoIP and analog), text, email and announcer – allowing visibility into equipment and reducing operator response times, system downtime, and maintenance costs.
WIN-911 benefits include:
Increases reliability of alarm notifications and as well as operational efficiency.
Provides insight into common errors or maintenance requirements.
Reduces the number of staff required to monitor your systems as well as overall downtime and associated costs
Improves personnel and public safety
Improves alarm response time


WIN-911 BENEFITS
WIN-911's dedicated team has a proven track record in designing, developing and delivering industry leading alarm notification software for customers in all industry segments. Our success is derived from our commitment to supporting our customers and partners as standards, protocols and technologies evolve.
HydroPro Solutions is a Channel Partner to WIN-911 Alarm Notification Software.
Please contact HydroPro Solutions to learn more about how Win-911 can enable your utility to more efficiently address operational and SCADA alarms.