WATER LOSS BOTH PRIMARY AND NON-REVENUE
Water loss is shortchanging utilities on a massive scale. Water loss occurs when systemic leaks in piping infrastructure, aging meters, and/or theft creates an imbalance between the quantity pumped and the amount consumed. Great care, engineering, and cost go into treating and delivering every gallon of water, demand for cost effective and easy-to-mange tools and solutions has never been greater. NRW management begins with accurate ultrasonic measurement, precisely synchronized meter data, and intuitive meter data management software from Master Meter to clarify decision making.
HydroPro Solutions provides the Master Meter family of metering, data acquisition, and data management technologies. Our focus is to understand a utility's challenges and goals to best tailor the right mix of these technologies for the most benefit. Interested in our Master Meter family of products and solutions?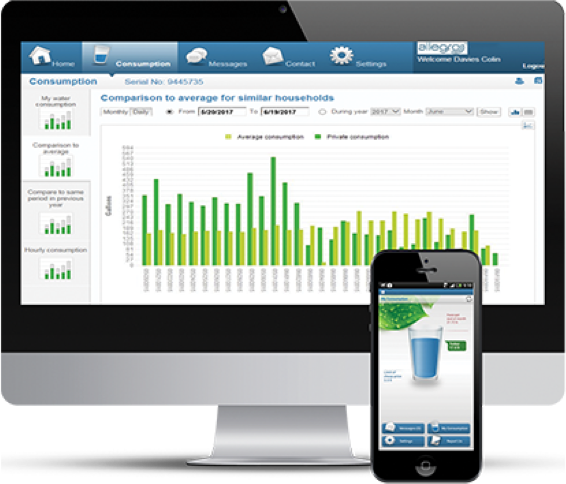 Improve Revenue
Maximize revenue and get the most out of your network by making sure it can accurately monitor and measure water usage. Leverage the benefits of Master Meter metering solutions to optimally account for every drop, stay accurate, and provide correct maximum revenue for the life of the meter.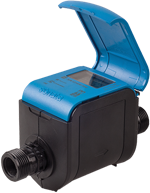 SONATA RESIDENTIAL
The Sonata Residential Ultrasonic provides state-of-the-art 100% digital water measurement that optimizes revenue and drives accountability. Highly sensitive ultrasonic sensors precisely measure more water, at the smallest flows, and don't wear over time.
BENEFITS
10 year battery warranty
Super sensitive low flow / leak detection
Sustained performance for life of meter
CONSIDERATIONS
Ideal compliments to AMI when upgrading systems
Built with the same proven science behind the Octave
Different system? No worries, it works with any AMR/AMI system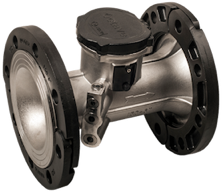 OCTAVE C&I
While utilites have relatively few Commercial and Industrial (C&I) services, they account for the lion share of revenue. The Octave Ultrasonic for C&I applications is in use for over 100,000+ services and in every type of application to help optimize revenues and drive accountability.
BENEFITS
100% solid-state ultrasonic technology
Backed by a 10 year battery warranty
Built with the same proven science behind the Sonata
CONSIDERATIONS
Need an immediate boost in revenue? Get Octave
Unsure? Read our Success Stories to hear from peers
Ideal for utilities with no meter shop
Enhance Customer Service
Do you find customers continue to call with the same questions concerning unexpectedly high bills or managing their consumption? The answer lies in empowering customers with real-time access to information about water usage and anticipated billing information. Help your customers create water budget alerts, and provide them real time leak alerts. Give your customers the data they need, when they need it.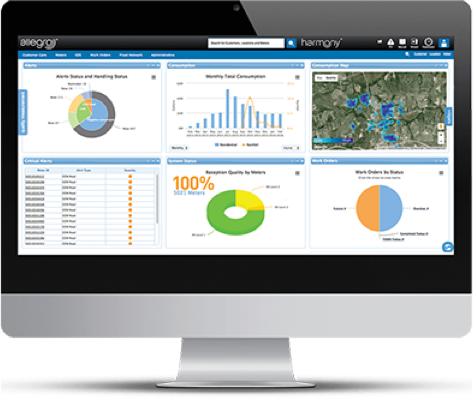 HARMONY MDM
Harmony MDM is a multi-faucet softwate platform providing Allegro AMI network monitoring diagnositics, and powerful consumption analytics for Customer Service Representatives. Harmony provides CSRs with detailed information and answers regarding leaks, peak usage volume and periods, etc.
BENEFITS
Rich, detailed insights and answers to help CSRs
Intuitive, fast response time to provide timely ansers
Interrogate meter in real time and secure final read
CONSIDERATIONS
Integral part of Master Meter's Smart Water Network
Excellent when wanting more than a basic monthly reading
MDM Analytics is central in answering tough consumer questions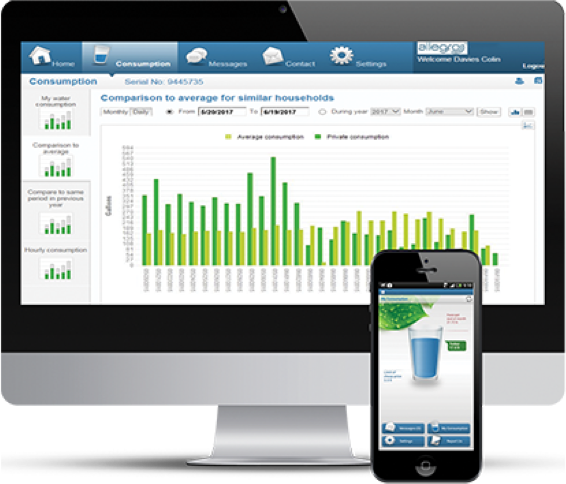 MY WATER ADVISOR PORTAL
Empower your customers to effectively manage their water usage behavior by sharing consumption analysis with them in real time. Create what Black & Veatch engineers refer to as a "self-service" offering using a customer portal and smartphone app.
BENEFITS
Powerful comsumption behavior insights for effective conservation
Information elegantly displayed via secure portal or smartphone
Analytical tools provide lasting behavioral change
CONSIDERATIONS
Is conservation a clear mandate? MWA gets you there
Awareness programs help bolster adoption of consumer portal access
There should be clear utility commitment towards conservation
Water Conservation
Water is a precious resource. Helping consumers be better stewards of ther enviroment and better manage their expenses by implementing simple suggestions such as water-efficient appliances and faucets is only part of the solution. Learn how integrated solutions from Master Meter lay a solid foundation aid in your conservation efforts.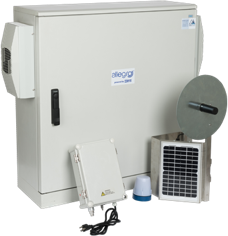 ALLEGRO AMI & MWA PORTAL
Effective conservation begins with timely consumption awareness. Allegro provides the water utility with detailed hourly usage data, budgeting and leak alarms which can be shared with the consumer through powerful smart phone applications and web portals.
BENEFITS
Utility best practices for conservation empowerment
Timely information means timely action by the consumer
End-to-end security ensures trustworthy information
CONSIDERATIONS
Studies prove that AMI drives fast conservation results
Ideal solution for utilities facing pressure to help customers conserve
Maximizes customer engagement – great if customer service is a concern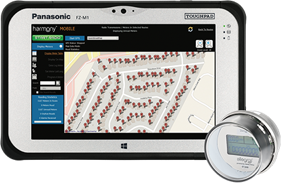 ALLEGRO MOBILE + HARMONY MDM + MWA PORTAL
A nice bridge to AMI and the power of data when in the hands of the consumer. BLMJ is a proven, reliable, traditional measurement tool that couples with Allegro Mobile for a more immediate adoption of technology.
BENEFITS
Easy solution that is quick to grasp and deploy
Simple future AMI migration by only adding infrastructure
Ideal for utilities familiar with traditional measurement
CONSIDERATIONS
Robust RF technology for longer distance communication
Does your future utility plan include smart water? This is ideal
This is a popular 'right-sized' meter reading solution for most utilities